Video Development Toronto & Optimization
There is no doubt that videos will increase your conversion rate. According to Google, 11% of online shoppers make a purchase immediately after watching a video, and 54% have tracked what they've seen. In the ever-changing landscape of website optimization and content marketing, it's important to provide your visitors with useful and engaging content.
More than ever, Video Development has become an important tool in attracting traffic to your site, shaping your identity, building trust in your audience, and positioning you naturally as an industry leader.
At Search Mountain, we work directly with you to develop a strong video plan for your business. Whatever your video needs, Search Mountain can help!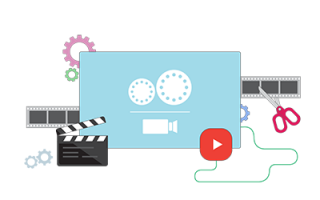 Animated Explainer Videos
Our 30-to-90-second animated explanatory videos create a customized story about your business by illustrating your brand in a stylized way. From conception to implementation, our team acts as your companion by working with you through storyboarding and editing. We want to let you know that you are the best in your industry and that this goal can be easily achieved with these short informative videos! Contact us for Video Development in Toronto!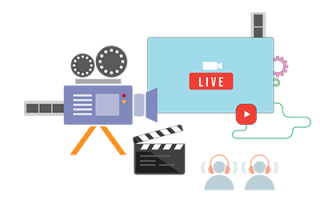 Live Videography
Conversely, our live video packages create live videos of your work, your employees or customers. Our veteran videographers welcome even the busiest businesses by creating and editing videos that give your brand a face and provide search engines with many benefits that respond to what people are looking for. Videos are a great way to dominate SERPs!
We make HD images anywhere and work hand in hand with you to plan everything from scripting to execution. These videos come with custom images and titles and retain their high-resolution on any platform.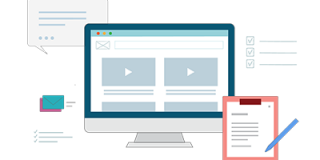 Video Solutions
We offer video ads and pre-roll video sitemaps to increase the visibility of your search engine and distribute your content to develop a strong video presence for your business online. If you want to know how to influence your industry with videos, contact Search Mountain Internet Marketing today and take your company to the top!
Interested in learning more about how
Search Mountain can improve your website's ranking?
FREQUENT QUESTIONS
Will Video Development help my SEO?
Definitely! Your videos will appear on video sharing platforms such as YouTube and in Search Engine Search Results Pages (SERPs) via optimized titles, descriptions, and tags. You can also improve the SEO of your videos by transcribing them, which increases the amount of searchable text.
How can I promote my videos?
The easiest way to promote your videos is to combine your efforts with social media. By placing your videos on your various social platforms so your followers can see them, and by promoting your videos on Facebook, you'll instantly get attention for your easy-to-share media!
How will a video get me more leads?
Videos are a great way to grab your customers' attention! They deliver your message quickly, are easy to share on social platforms, and are an easy way to engage prospective customers. This is a simple and effective way to generate leads by giving people the opportunity to get to know your brand with a simple click of a play button.
Do I have to appear in my video?
No, if you and your employees prefer to stay out of sight, we can create animated explanatory videos that continue to match the image of your brand. Whether you want to show your employees, show your shop window, or simply convey your message while maintaining your anonymity, we have options for you!