Responsive Website Design
Having a website that is accessible across all devices including smartphones, tablets, laptops, and of course desktops, is crucial in today's market. Research has demonstrated that about 20% of traffic comes from mobile.
Previously we would address this issue by creating a mobile website. This is a separate website that is designed only for smartphones and tablets.
Today we tackle this problem by creating what is called a Responsive Website Design. Responsive Website Design adjust their layout according to how wide or narrow the screen is. You can test this out yourself! Adjust your browser window so you can see one left pointing, and one right pointing arrow. Now adjust the window size and how the navigation and layout changes according to your browser size.
Benefits of Responsive Design:
Improved User Experience
Works on all devices
Higher Conversion Rates
SEO-friendly
Faster Webpages
Lower Bounce Rates
4 Ways To An Effective Website Development Project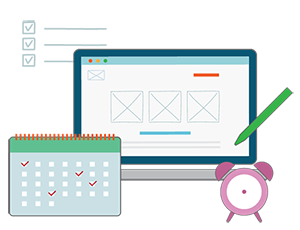 Website Planning
Looking for best Responsive Website Design websites?  Responsive Website Design is creating by Search Mountain.
Building a website may seem arduous but here at Search Mountain, we have developed proprietary tools that make the process easy. POD (project overview document) is a step-by-step website customization tool that ensures
you get exactly what you imagined!
No idea what you're looking for? No problem! Let our skilled designers and project management team take the lead. With thousands of hours of combined experience building websites, our team is sure to please you. Let us put that experience to work for you by developing your site with Search Mountain!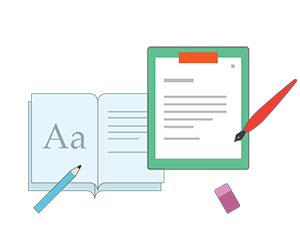 Website Copywriting
When creating a website there are 2 main goals in mind. They are: a) get visitors to the site b) convert visitors into leads. Copywriting is hugely important in both these aspects.
The content must be focused around the topics and keywords you want to target. By not using these in a compelling way , search engines like Google will deem the content irrelevant. On the other hand, if
all you do is pile on your keywords unnaturally, Google will view your page as "over-optimized" and it will not rank for that reason.
Search Mountain's content team knows how to perform the balancing act between SEO and users by delivering content that's optimized, but still authentic.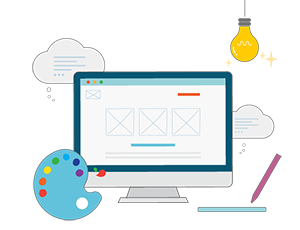 Creative Design
Through the use of SEO, Social Media and PPC, users find your website; design is what hones the feelings of trust and professionalism. What sets us apart is our creative process we call ID8. ID8 allows our users to log-in and view prototypes of their website designs.
When a client logs in, they're able to post comments and notes about what they love, what they don't, and how
they want to alter it. ID8 helps eliminate the tiresome back-and-forth revisions due to broken-telephonesque communications. What you're left with is a website designed the way you want and all in record time!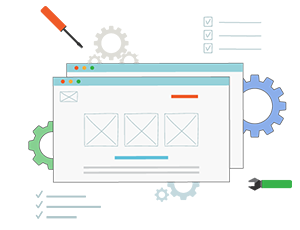 Website Development
All custom-designs done at Search Mountain is based on industry-leading web development on the WordPress CMS (Content Management System) platform. WordPress allows you to swiftly and effortlessly update your website. WordPress is also known to be SEO-friendly.
Another benefit to our website development service is our attention to fast page-load speeds. Research shows that most users will click the back button if your site doesn't load within three seconds! This is why we take extra care to ensure you page loads fast enough from the minute we begin coding your website.
Interested in learning more about how
Search Mountain can improve your website's ranking?
FREQUENT QUESTIONS
What is a responsive website?
A Responsive Website Design is one that has been programmed to adapt itself to a multitude of platforms. Whether your website is being viewed on a computer, a cell phone or a tablet, a site that is responsive will be easy to navigate and use on any device.
How long does it take to build a website?
Depending on the route you wish to take times can vary. There are two different kinds of website design: Customized or Templated. In general, templated sites take less time to design, but this all depends on your requirements. After reviewing the work your site requires, our team will provide you with a rough timeline on how long the development will take!
Why is it important to have your website designed and developed by an experienced online marketing agency?
Web designers know that when developing a website, they need to make it as user-friendly as possible. SEO educated designers know it's equally important that Google sees you too! Your website MUST be both user and search engine-friendly to ensure that your website is in tune with everyone who matters to you!
What are the benefits of using WordPress as my websites CMS?
WordPress is incredibly user-friendly and is trusted as a reliable content management system by millions of people all around the world. With advanced plug-in options and troubleshooting capabilities, WordPress is one of (if not the) most capable and dependable CMSs available for public use.